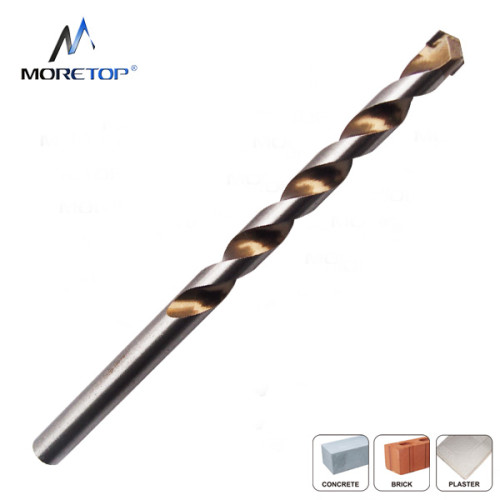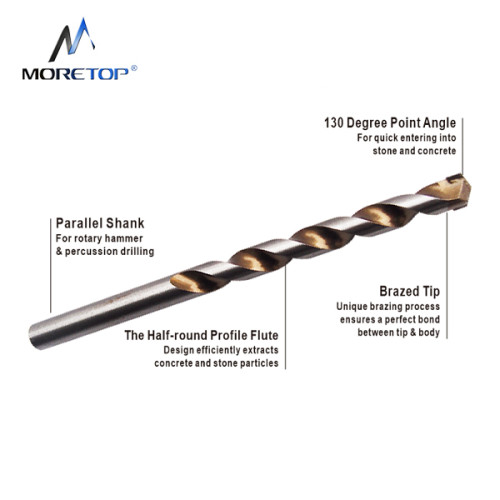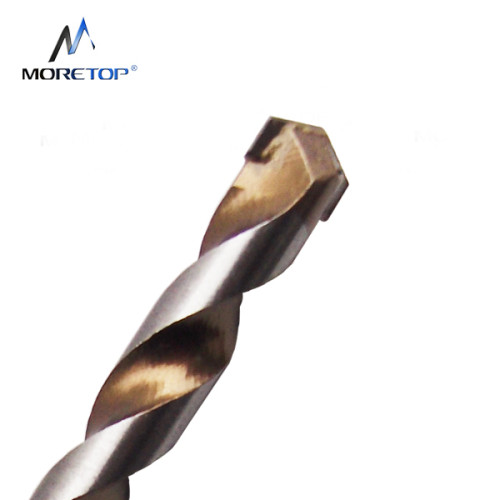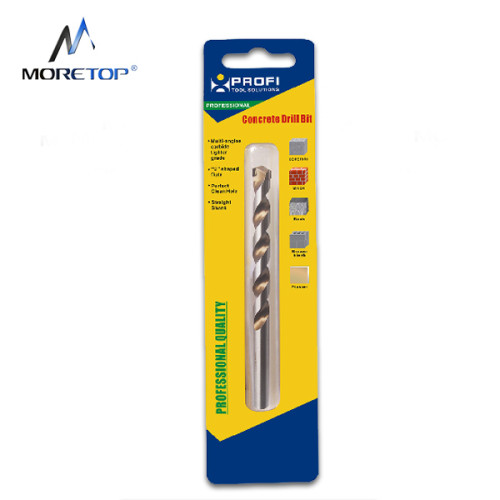 Moretop Professional Concrete Drill Bit 10x120mm 13303027
Item specifics
Brand

profi
Holesaw size

10x120mm
For machine

bosch,makita,milwaukee,dewalt
FOB port

shanghai/ningbo
Description
Features:
* Professional quality with DIN8039 Standard.
* Made of high carbon steel with industrial grade carbide tip.
* Milled slow spiral with Half round flute for quick chip removal.
* Unique Golden Flute and polished surface.
* For drilling in Concrete, Reinforced concrete, Brick etc.
Benefits
* Polish finish with striking appeal
permits chip removal.
* Higher tip for better guiding.
* Carbide grade for longer life.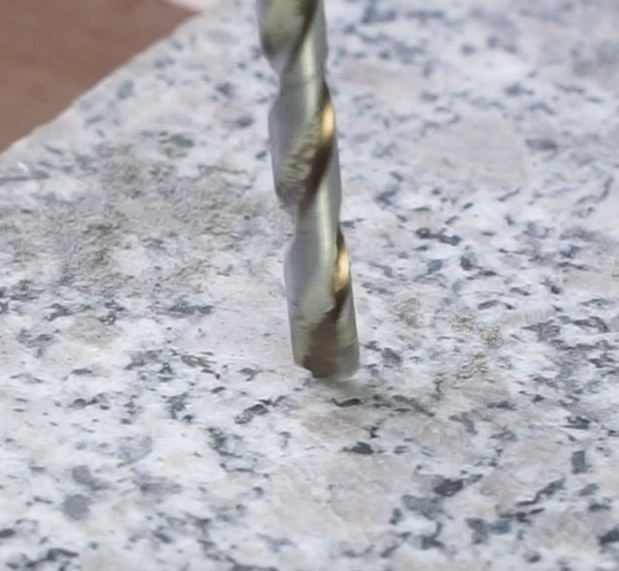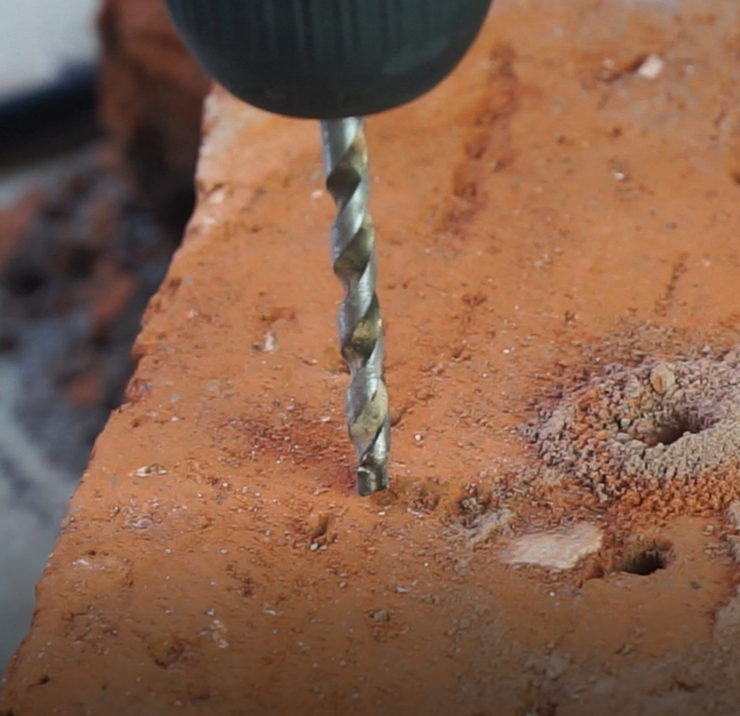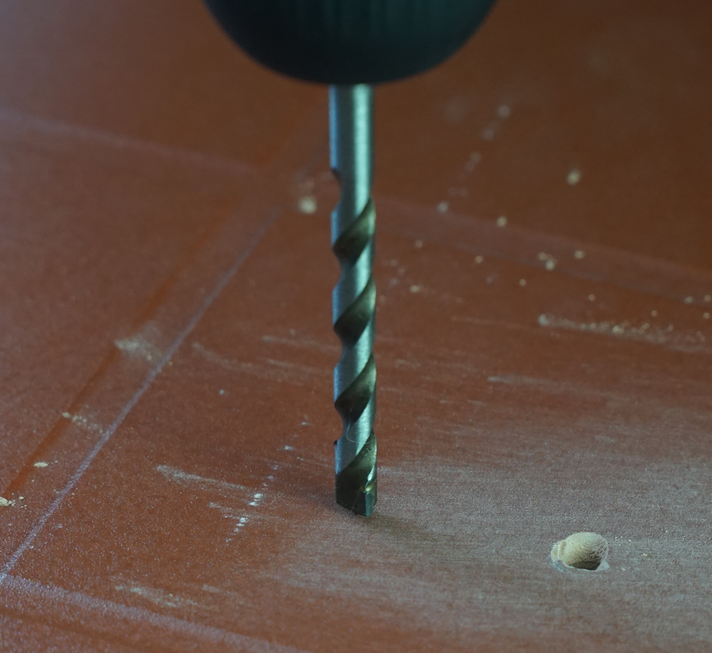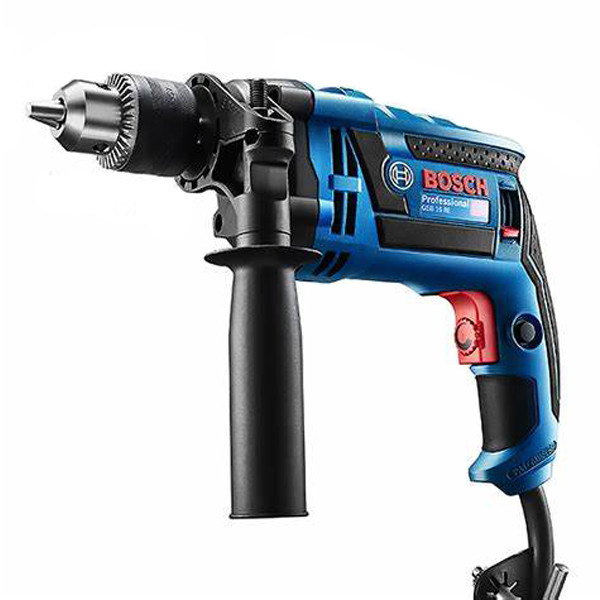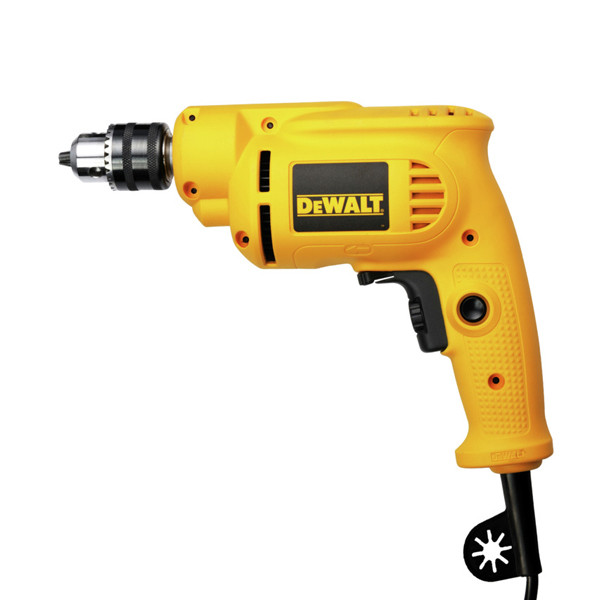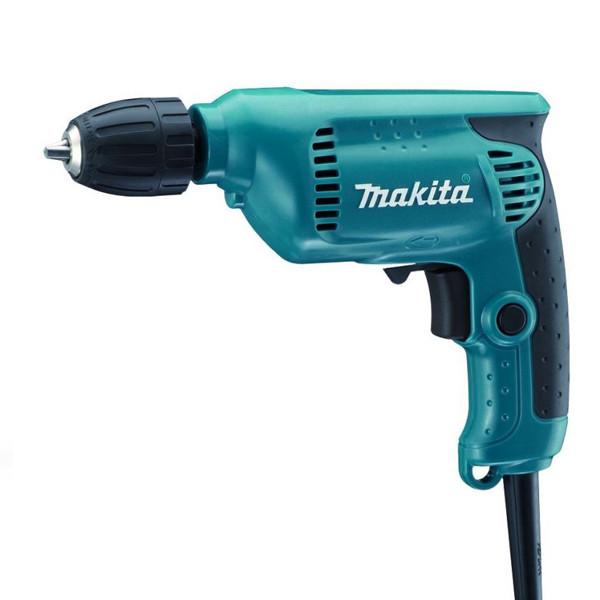 Item No.
Diameter
(mm)
Total Length
(mm)
Flute
Length(mm)
13303001
3
60
30
13303002
4
75
40
13303003
4.5
85
50
13303004
5
85
50
13303005
5
150
90
13303006
5.5
85
50
13303007
5.5
150
90
13303008
6
100
60
13303009
6
150
90
13303010
6
200
140
13303011
6
300
220
13303012
6
400
300
13303013
6.5
100
60
13303014
6.5
150
90
13303015
6.5
200
140
13303016
6.5
300
210
13303017
6.5
400
300
13303018
7
100
60
13303019
7
150
90
13303020
8
120
80
13303021
8
200
140
13303022
8
300
220
13303023
8
400
300
13303024
8
600
450
13303025
9
120
80
13303026
9
200
140
13303027
10
120
80
13303028
10
200
140
13303029
10
300
220
13303030
10
400
300
13303031
10
600
450
13303032
11
150
90
13303033
11
200
140
13303034
12
150
90
13303035
12
200
140
13303036
12
300
215
13303037
12
400
300
13303038
12
600
450
13303039
13
150
90
13303040
13
400
300
13303041
14
150
90
13303042
14
200
140
13303043
14
300
215
13303044
14
400
300
13303045
14
600
450
13303046
15
150
90
13303047
16
150
90
13303048
16
300
215
13303049
16
400
300
13303050
16
600
450
13303051
18
160
100
13303052
18
300
215
13303053
18
400
300
13303054
18
600
450
13303055
20
160
100
13303056
20
300
215
13303057
20
400
300
13303058
20
600
450
13303059
22
160
100
13303060
22
400
300
13303061
22
600
450
13303062
25
160
100
13303063
25
400
300
13303064
25
600
450