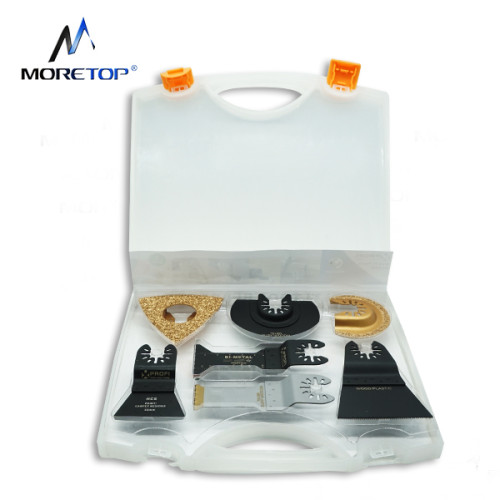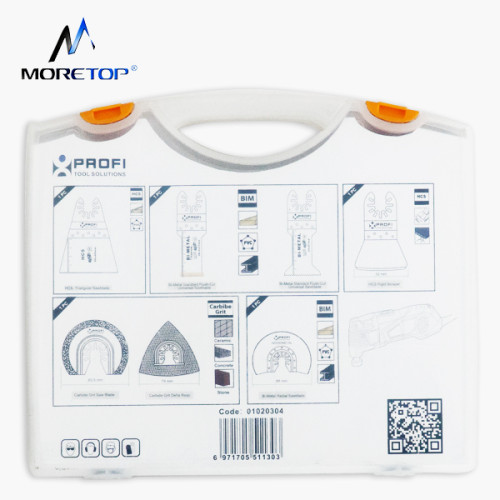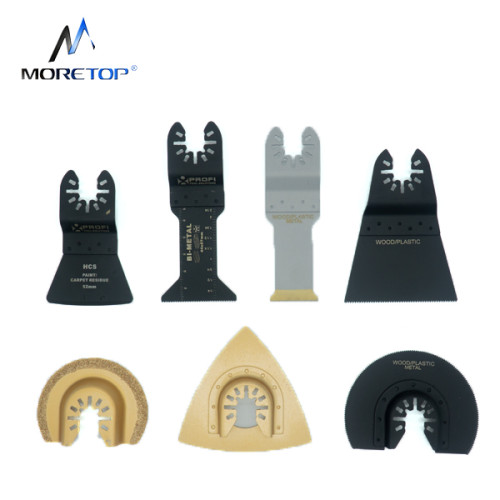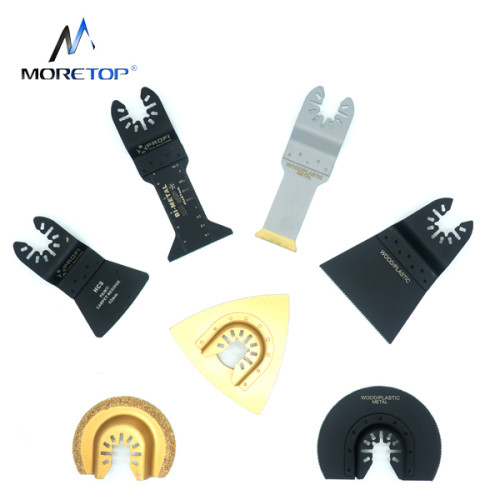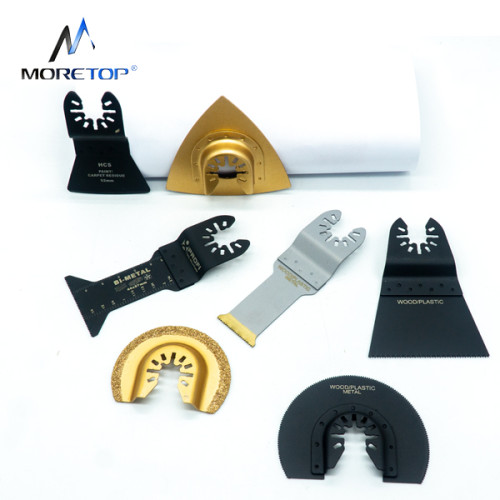 Moretop 7pcs Multi Tool Blade Set 20501001
Item specifics
Brand

profi
HCS Triangular Saw blade

68x40mm
BIM Titanium Flush-cut Blade

28.5x57mm
BIM Standard Flush-cut Blade

44x57mm
HCS Scraper

52mm
Carbide Grit Segment Saw Blade

63.5mm
Carbide Grit Delta Rasp

79mm
BIM Segment Saw Blade

88mm
For machine

bosch,makita,milwaukee,dewalt
FOB port

shanghai/ningbo
Description
Moretop Quick-lock shank multi-tool blade set for professional craftsmen and DIY enthusiasts. This is a variety set of blades that work for multiple applications. It comprises cutting blades for hard / solid wood, wood with nails, polyvinyl chloride, laminate, coated plate, plywood panel, parquet and drywall. Complete with Universal Quick-Shank fitment to suit all major brands of oscillating tools.

Set includes:
HCS Saw blade 68x40mm
BIM Titanium Flush-cut Blade 28.5x57mm
BIM Standard Flush-cut Blade 44x57mm
HCS Scraper 52mm
Carbide Grit Segment Saw Blade 63.5mm
Carbide Grit Delta Rasp 79mm
BIM Segment Saw Blade 88mm
Moretop Tools blades are well known in the market place for their durability and great cutting performance.