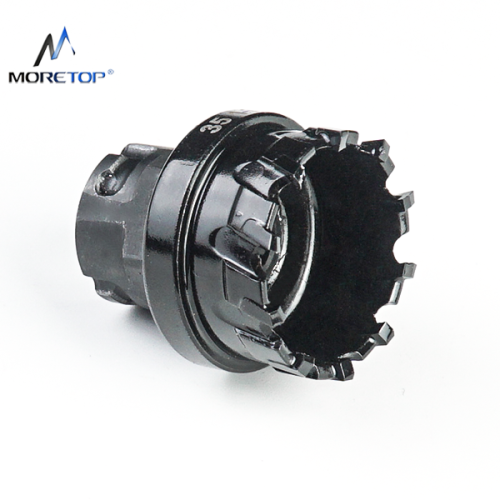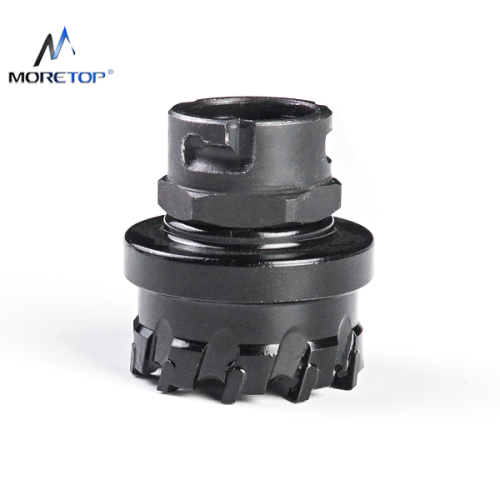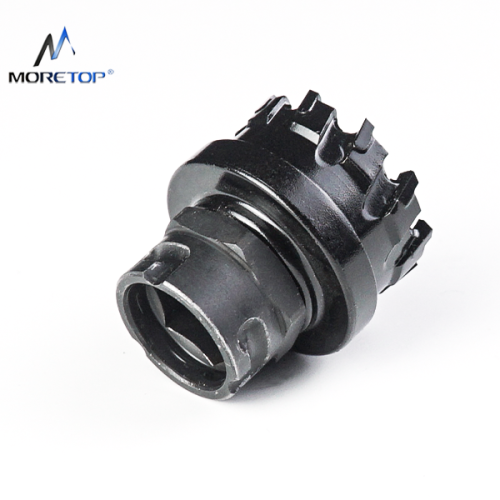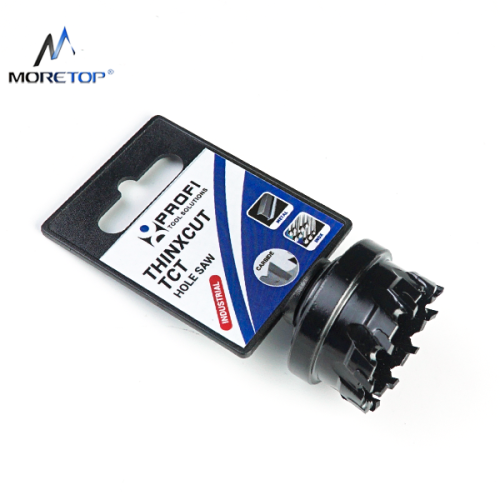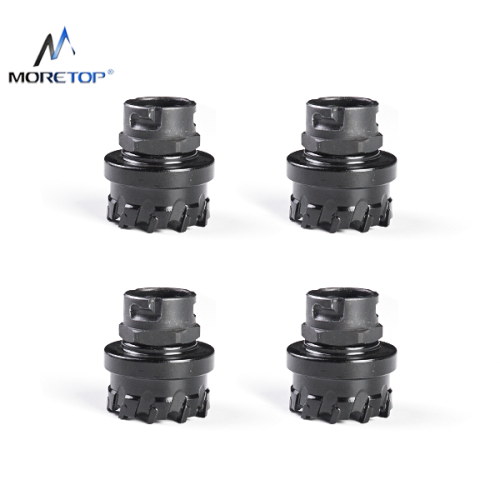 MORETOP ThinXcut TCT Hole saw Kit For Metal
Item specifics
Brand

OEM BRAND
size

15~100mm
Inch

19/32"~3 15/16"
Cutting Depth.

13mm
Recommended Market

Europe, North America and others
Application

Stainless steel sheet metal, high alloy steels,
Application

non-ferrous light metals
Description
MORETOP ThinXcut TCT Hole saws

Exchanging Hole Saws is a matter of pushing and turn. With the MaxQL arbors you only require one arbor for large and small Hole Saws. With our unique Quick Lock arbor system, it only takes seconds. Making use of the unique Moretop MaxQL arbor system brings you all its unique pleasure with one simple pushing. Just simple pushing and start saving time, money and frustration.

1. High performance carbide tips gives long product life that everybody needs.
2. Depth Stop Collar for controlled and efficient hole drilling.
3. Tool-free plug ejection for fast material removal.
4. Drills up to 1/4 in. metals, including sheet metals, electrical panels & steel studs.
5. For use with a drill press or hand-held drill.
6. Ideal for Stainless steel sheet metal, high alloy steels, non-ferrous light metals
- non of them possess any threat for this beast.
| | | | | | |
| --- | --- | --- | --- | --- | --- |
| Item No. | Diameter(mm) | Diameter(Inch) | Item No. | Diameter(mm) | Diameter(Inch) |
| 14401001 | 15 | 19/32 | 14401021 | 35 | 1-3/8 |
| 14401002 | 16 | 5/8 | 14401022 | 36 | 1-13/32 |
| 14401003 | 17 | 11/16 | 14401023 | 37 | 1-7/16 |
| 14401004 | 18 | 23/32 | 14401024 | 38 | 1-1/2 |
| 14401005 | 19 | 3/4 | 14401025 | 39 | 1-17/32 |
| 14401006 | 20 | 25/32 | 14401026 | 40 | 1-9/16 |
| 14401007 | 21 | 13/16 | 14401027 | 45 | 1-25/32 |
| 14401008 | 22 | 7/8 | 14401028 | | 1-31/32 |
| 14401009 | 23 | 29/32 | 14401029 | 51 | 2 |
| 14401010 | 24 | 15/16 | 14401030 | | |
| 14401011 | 25 | 1 | 14401031 | | 2-3/8 |
| 14401012 | 26 | 1-1/32 | 14401032 | | |
| 14401013 | 27 | 1-1/16 | 14401033 | 70 | 2-3/4 |
| 14401014 | 28 | 1-3/32 | 14401034 | | |
| 14401015 | 29 | 1-1/8 | 14401035 | 80 | 3-5/32 |
| 14401016 | 30 | 1-3/16 | 14401036 | | |
| 14401017 | 31 | 1-7/32 | 14401037 | 90 | 3-17/32 |
| 14401018 | 32 | 1-1/4 | 14401038 | | |
| 14401019 | 33 | 1-5/16 | 14401039 | 100 | 3-15/16 |
| 14401020 | 34 | 1-11/32 | | | |