Handheld circular saw and blade to buy
Share
Issue Time

Apr 9,2022
Summary
A circular saw is one of the most common power tools in use today. With the right blade, it can cut wood, steel, masonry and tile. Our guide will help you find the best circular saws and blades for your project, as well as give you tips to help you find the right circular saw blade for other saws.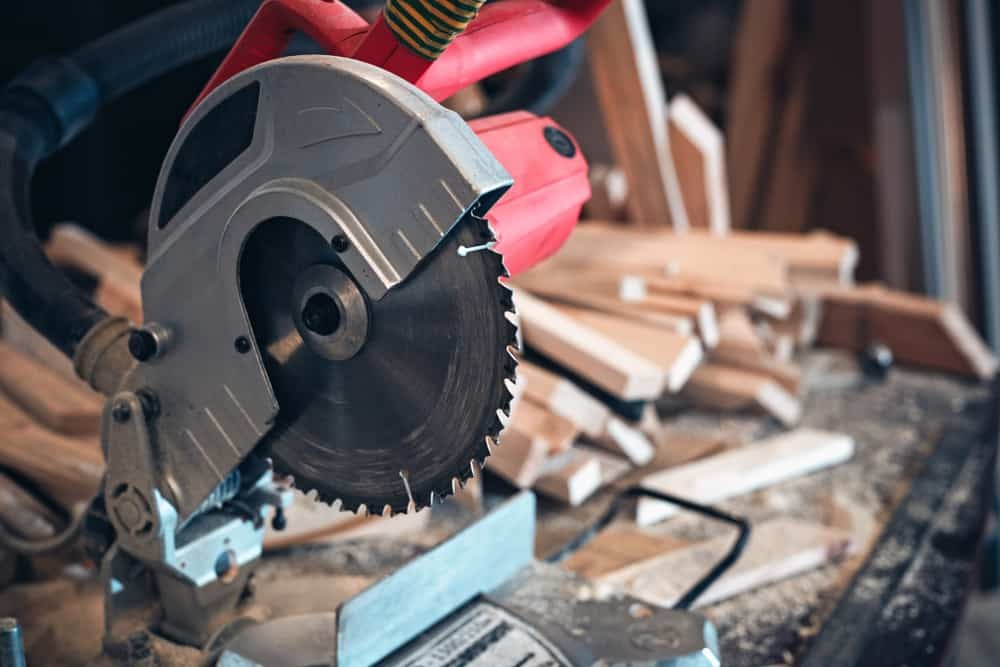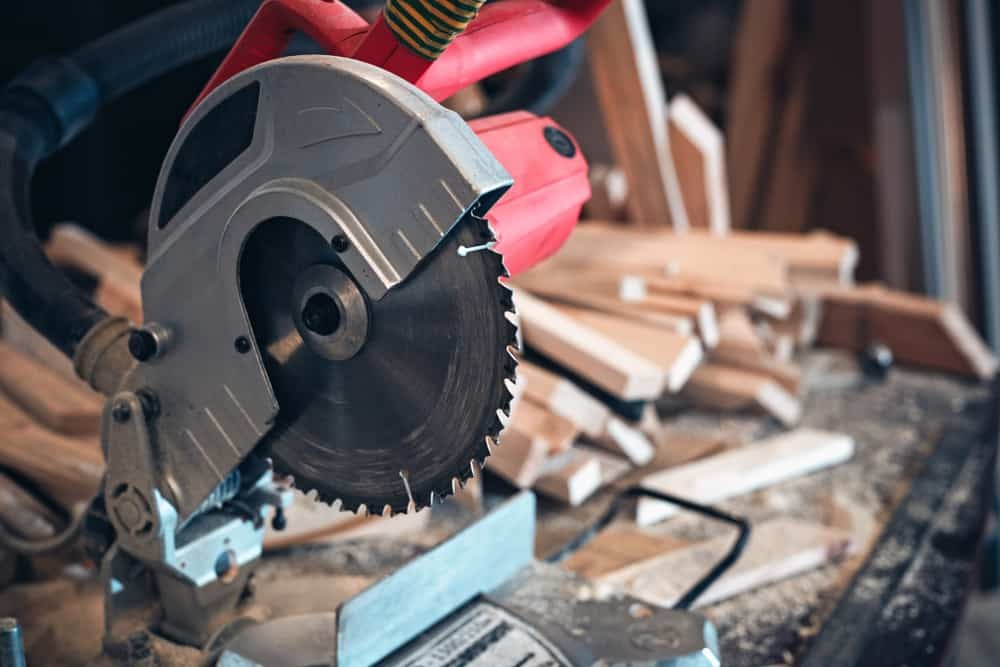 A circular saw is one of the most common power tools in use today. With the right blade, it can cut wood, steel, masonry and tile. Our guide will help you find the best circular saws and blades for your project, as well as give you tips to help you find the right circular saw blade for other saws.
Circular Saw Basics
A circular saw makes quick, straight cuts on a board (cross-cut) or along the length of a board (slit-cut). You can also set up a circular saw to make miter cuts. Standard components on a circular saw include:
Blade guard covers the blade when the saw is not in use and retracts during use to reveal the blade
A foot or shoe to secure the saw to the workpiece
Depth adjustment to allow workpieces of different thicknesses
Bevel adjustment to tilt the foot pedal relative to the blade for miter cuts
Circular saw sizes are generally categorized by the diameter of their blades. Sizes 5-1/2 to 7-1/4 inches are the most common. There are also many options for circular saws. Choose the best circular saw for your specific needs.
There are two basic designs:
Sidewinder or wire saws are the most common and traditional circular saws. The motor is on the same shaft as the blade. The shaft runs directly from the motor to drive the blade. Sidewinder saws are more compact and lighter than worm drive saws. They are perfect for most circular saw applications.
The motor of a worm drive saw is at right angles to the blade. The motor uses gears to increase the torque transmitted to the blade, making the worm drive saw ideal for heavy duty use. Worm drive saws are longer and quieter than sidewinding saws.
circular saw power
Where and how you use your circular saw will help determine the power you need. There are two types to choose from:
Cordless circular saws are handy when working in areas where extension cords are difficult to use. Since they are smaller than most wire saws, they work well in tight spaces. Due to battery limitations, cordless saws are best for cutting wood and wood products. While they can cut through tough materials, the extra power required for these applications can drain batteries quickly. Cordless saws typically range in size from 5-3/8 to 6-1/2 inches.
Corded circular saws do not rely on battery power and are better suited for tough cutting jobs such as masonry, steel and continuous logging. Wire saws are available in a variety of sizes; the most common is 7-1/4 inches. Corded circular saws require a suitable extension cord. Follow the device manufacturer's recommendations for compatible extension cords, and see power cord safety tips.
Circular saw features
Once you've decided on your design and power supply, compare the following features:
Blade capacity determines the maximum depth of cut the saw can achieve. The larger the blade, the deeper the cut. The most common blade diameter is 7-1/4 inches. Most saws with a blade capacity of 6 inches or larger can cut 2-inch gauge wood in a single pass through a 45-degree angle. A 5-3/8" saw can cut 2" gauge wood at 90 degrees in one pass, but requires two cuts at 45 degrees. In general, a mini circular saw or utility circular saw is easier to control because of its lighter weight.
When the trigger is released, the electric brake reverses the current in the saw motor. Reversing the current quickly stops the blade's momentum. The electric brake can stop the blade in just two seconds - much faster than a saw blade without this feature.
Spindle or shaft locks make changing saw blades easier. The shaft lock secures the shaft and blade, making changing the blade easier.
Miter capability represents the maximum miter cut that the saw can make.
Bevel stops are presets that allow quick adjustment of bevel cuts.
Laser guides help improve cutting accuracy by projecting a beam of light onto the workpiece.
warn
Before servicing a cordless power tool, be sure to unplug the corded power tool and disconnect its battery.
Handheld circular saw blade
24 tooth FLEX circular saw blade in black and grey.
Standard circular saw blades as well as table and miter saw blades are commonly used to cut wood or wood composites. When purchasing a blade, make sure it is compatible with your saw and the material you need to cut.
The number of teeth on the blade helps determine the speed, type and finish of the cut. Blades with fewer teeth cut faster, but blades with more teeth can produce a finer finish. Cogging between the teeth removes chips from the workpiece. Expansion slots cut into the rim help prevent the blade from warping as it expands and contracts during use. They also reduce vibration, resulting in a straighter cut.
Below are some common blade types.
Slitting blades used to cut wood grain (along the length of the plank) typically have 16 to 40 teeth. Teeth are designed for aggressive cutting. Deep grooves provide good chip evacuation.
Cross-cut blades, for cutting the wood grain (across the surface of the plank), have 40 to 80 teeth and are designed for a clean cut. The smaller esophagus separates the teeth.
Combination blades for slitting and cross-cutting. They have multiple sets of teeth separated by a deep esophagus. Each set has one tooth for tearing and four for transecting.
You may also see blades with other names:
The frame blade has 24 teeth and is suitable for jobs such as rough woodworking where speed is more important than a clean cut.
Plywood blades have 100 or more serrations designed to create a finish with minimal chipping.
Thin kerf blades have a narrower profile for faster, easier cuts with less material waste than other blades.
The body of the hollow grinding insert is thinner than the teeth—a design designed to help prevent the insert from getting caught in the workpiece.
Versatile circular saw blades can cut materials other than wood, including plastic and aluminum. Look for other handy circular saw blade features like anti-backlash designs and anti-friction coatings.
hint
The blade diameter, mandrel hole size, number of teeth and kerf (thickness of the kerf made by the blade) are usually printed on the surface of the circular saw blade. You can also see a list of appropriate tool types along with maximum revolutions per minute (RPM) and application specifications.
Other types of circular saw blades
While hand-held circular saws, table saws, and miter saws are the most common tools for do-it-yourself jobs using circular saw blades, other power saws also use circular saw blades, including tile saws, concrete saws, and chop saws. These usually have a different design than standard circular saw blades.
Continuous rim blade
A continuous rim blade is usually a blade with a diamond edge - sometimes called a diamond blade - designed for materials such as tile and slate. As the name suggests, they don't have the teeth and gullets of a standard circular saw blade. Instead, a diamond anchored to the edge of the blade cuts through the material. These blades create a very clean finish. Some are only suitable for dry cutting applications, some are suitable for wet cutting applications, and some are suitable for either application.
warn
While some blades are suitable for wet and dry applications, make sure your saw is suitable for the type of cut you need to make.
Turbine Rim Blades
Turbo rim blades are diamond blades similar to continuous rim blades. They don't have the teeth and gullets of a standard blade, but have serrated edges that can cut through materials like brick and concrete. These blades are available in diameters ranging from 7 inches to 12 inches. They cut more aggressively than continuous edge blades, but don't leave a clean finish. Some are suitable for dry cutting only, while others are suitable for both wet and dry applications.
segmented blade
Segmented blades are also usually cut with diamond edges, but the edges are separated by gullets similar to those on standard blades. These sections create the most aggressive cuts of a diamond blade. These blades cut faster than other types and can handle tough materials like brick and concrete, but leave a rougher surface. Like continuous and turbo rim blades, some are suitable for dry cutting, while others can handle wet or dry applications.
grinding blade
Abrasive blades can cut through materials such as brick and concrete. Some abrasive blades are suitable for use as metal cutting circular saw blades. Like diamond blades, they have no teeth. They cut with abrasive materials, such as aluminum oxide.
Stacked Dado Blades
IRWIN wallboard blade set with multiple saw blades, spacers and chipper blades.
The Stacked Wading Blade Set is a woodcut accessory that includes two circular saw blades as well as several chipper blades and spacers. By stacking or combining blades, chippers and spacers, you can cut grooves of different widths. These kits are designed for table saws.
warn
Follow the blade and saw manufacturer's instructions for use and safety.
Tips for finding the right blade
Each type of circular saw blade is designed to cut different materials and work with a specific chainsaw. Make sure the blade you choose is suitable for the material you need to cut and for your saw. Your saw manual should provide information on compatible blades, but here are some quick tips.
Handheld circular saws typically accept blades that are 4-1/2 inches to 7-1/4 inches in diameter. Teeth are usually carbide-tipped to stay sharper longer.
Tile saws most commonly use 7-inch or 10-inch diamond blades.
Table saws and compound miter saws use 8-1/4" or 10" diameter blades. As with hand saws, the blades are usually carbide-tipped.
Miter saws are typically designed with 7-1/4", 10" or 12" blades. These inserts are also usually carbide-tipped.
Circular saw blades for metal, such as those used for metal cutting - also known as abrasive saws or chop saws - are typically 14-inch aluminum oxide abrasive blades or carbide toothed blades.
Check the size of the mandrel hole, or the hole in the center of the blade. It must fit the arbor or shaft on the saw. Some blades with round arbor holes include a knock-out part to allow them to fit saws with diamond-shaped arbors.
Check the blade's maximum RPM rating to make sure it's compatible with the tool you plan to use.
Find out how to choose the best chainsaw for your project:
contact us
Carbide inserts have carbide tips attached to the teeth. They are more expensive than other blades, but they stay sharp for much longer than steel or high-speed steel.
Table and miter saw blades are similar in design to hand-held saw blades, but with a larger diameter.