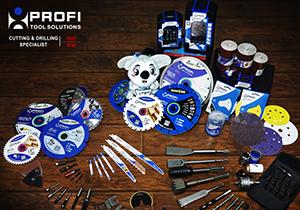 HANGZHOU MORETOP TOOLS CO., LTD. was founded in 2013 in Hangzhou Xiaoshan, the place with a rich history of tool making. The main goal of the company is to provide our global customers with high-quality power tool accessories and services. Our company's main products are circular saw blade, diamond blade, multi tool blade, reciprocating & Jig saw blade, various drill bits & kit, tool bags and etc. Excellent quality, original packagedesign and the company's social responsibility allow MORETOP to stay unique and hold its position in the global market. Furthermore,our company provides our global partners with exceptional marketing solutions to make their products more competitive.
We have successfully established fruitful relationship with customers from theWestern and Northern Europe, US, Canada, Australia, New Zealand and the Southeast Asia. In addition, we have also become partners with many world toolbrands like CK, Saint-Gobain, Grainger and etc. Currently, our company is gradually transforming from a traditional company to an cross-border e-commercecompany through the success operation of three Alibaba Golden Supplier Platforms.
Our company's mission is to lead people all over the world to believe that Chinese made tools could havetop-grade quality and original novel design.